Dante's Inferno, Canto VIII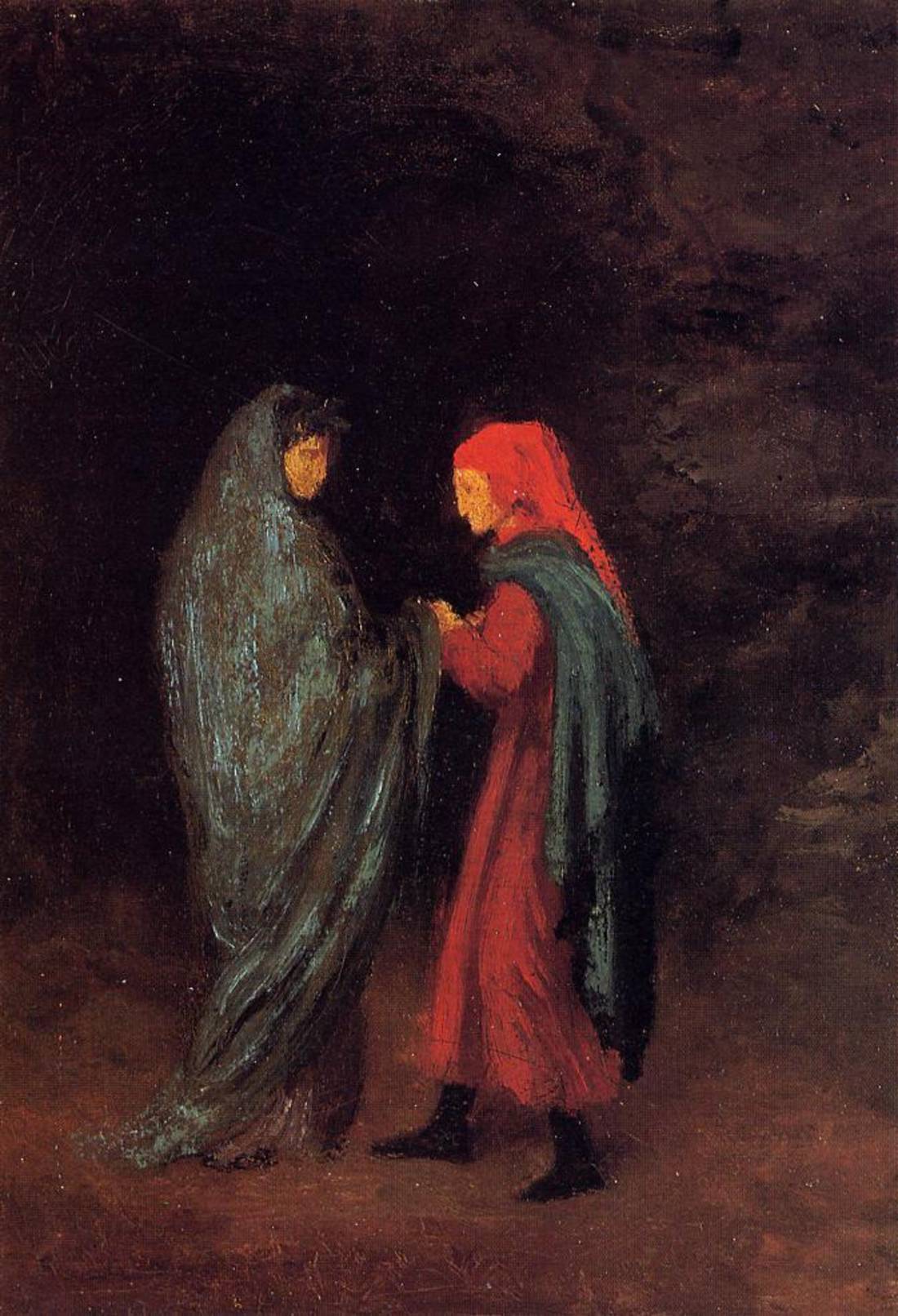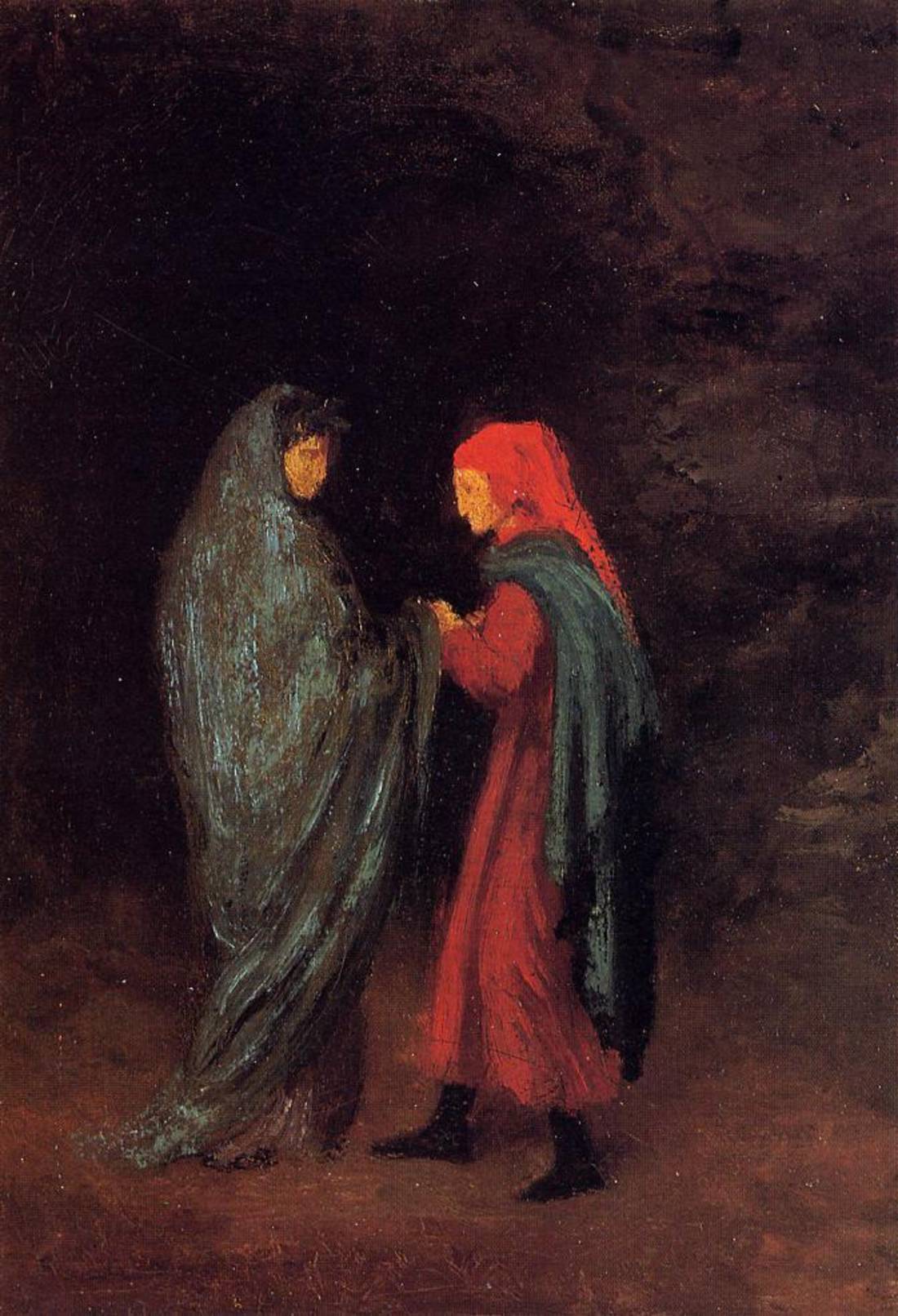 Canto VIII here.
Previously: Canto VII. I didn't quite catch whatever Plutus said – I think it was something about pepper? Aleppo pepper, salt and pepper, something – I don't know, I don't speak Dutch (or whatever they speak in Hell.)
And I should have said this sooner, but long before
We got to the high tower, we'd seen the top, with its signal-fires
and distant answering flame. So I turned to Virgil, and I says to him,
I says, "Why's the fire talking? And who set it off?"
Then he to me: OH YOU'LL SEE IT THROUGH THE FILTH SOON ENOUGH,
UNLESS THE FILTH'S TOO THICK. But it wasn't.
I've never seen an arrow shot faster than the little creep who came
GUNNING for us sharp across the water. That little boat
was no joke, and the boatsman only rowed and shouted
"Fuck! Fuck! Got you! Fuckkk!"
ONCE AGAIN YOU FUCK FOR NOTHING, PHLEGYAS
said Virgil. YOU DON'T HAVE DICK. BUT YOU WILL HAVE TO CARRY US ACROSS THIS GODAWFUL POND
Poor guy looked like he'd just lost a timeshare.
I've never seen anyone so miffed. We got in the boat,
which only noticed my living weight, and groaned deeper in the water. (Rude.)
So we're skimming past this busted swamp
When literally the dirtiest man I've ever seen popped up like an egg timer.
"Someone's here early," he said,
which was awfully snide for someone who looked like Oscar the Grouch's bum cousin.
"Here, but not staying," I said, and sharpish too.
"Who are you? Why are you so gross?"
He told me to call him The Weeper, which I thought
was too stuck-up for words. "Keep crying, then!" I said.
(Like – he so clearly wanted me to guess, you know? But
he wasn't cute enough to try to pull off cute.) AND DONT
TOUCH THE BOAT, RUMMY, Virgil added for good measure.
BOAT'S NOT FOR TOUCHING, HANDSY. Then
to make things crystal clear (at least as crystal as things could get
in Muck City) Virgil slung his arms around me, kissed my cheek,
and said LOVE YOUR MOTHER. GOOD FOR HER, MAKING YOU, while
maintaining significant eye contact with that mucky little upstart.
CERTAIN PEOPLE, CERTAIN SEAWEED-LOOKING BITCHES,
HAVE TROUBLE HANDLING BEING COMPLETELY FORGOTTEN
BECAUSE NO ONE UPSTAIRS HAS WORD ONE TO SAY IN THEIR FAVORABLE REMEMBRANCE
AND THEY HAVE TO LIVE IN MUD SOUP.
"God, I'd love to watch him drown," I said, and Virgil nodded.
YOU ARE SUCH GOOD BOY TO ME. YOU CAN HAVE.
After that I saw the other souls rip "The Weeper" (good luck getting
that nickname to stick!!) apart so bad that I still thank God
every time I think about it.
I mean they tore him up like a Hawaiian roll.
"Get Filippo Argenti!" they cried, and did they ever.
Bye, Fil! Good luck out there! But I don't want to talk about him
anymore. He's nothing. He's less than nothing. Nothing ripped him apart.
He's the dirt that grows on dirt. God, does he suck. Forget him.
Then we went from Swamp Thing to Car Accident City –
I mean it sounded like a ten nine-car pileups all at once,
the noise of Dis, looking like the Emerald City dipped in blood
(So, red). And Virgil said SO THAT'S THE CITY
and I said, Right, right. It's red,
and he said, YEAH, SO RED.
From fire?
SO RED, FROM FIRE.
The city red with fire. At this point we were interrupted
by Phlegyas again, happy for an excuse to dump us:
"WE'RE HERE. GET OUT. THE CITY STREETS HAVE GOT NO CALL FOR BOATS."
[Image via Wikimedia Commons]