Dante's Inferno, Canto VIII, Part II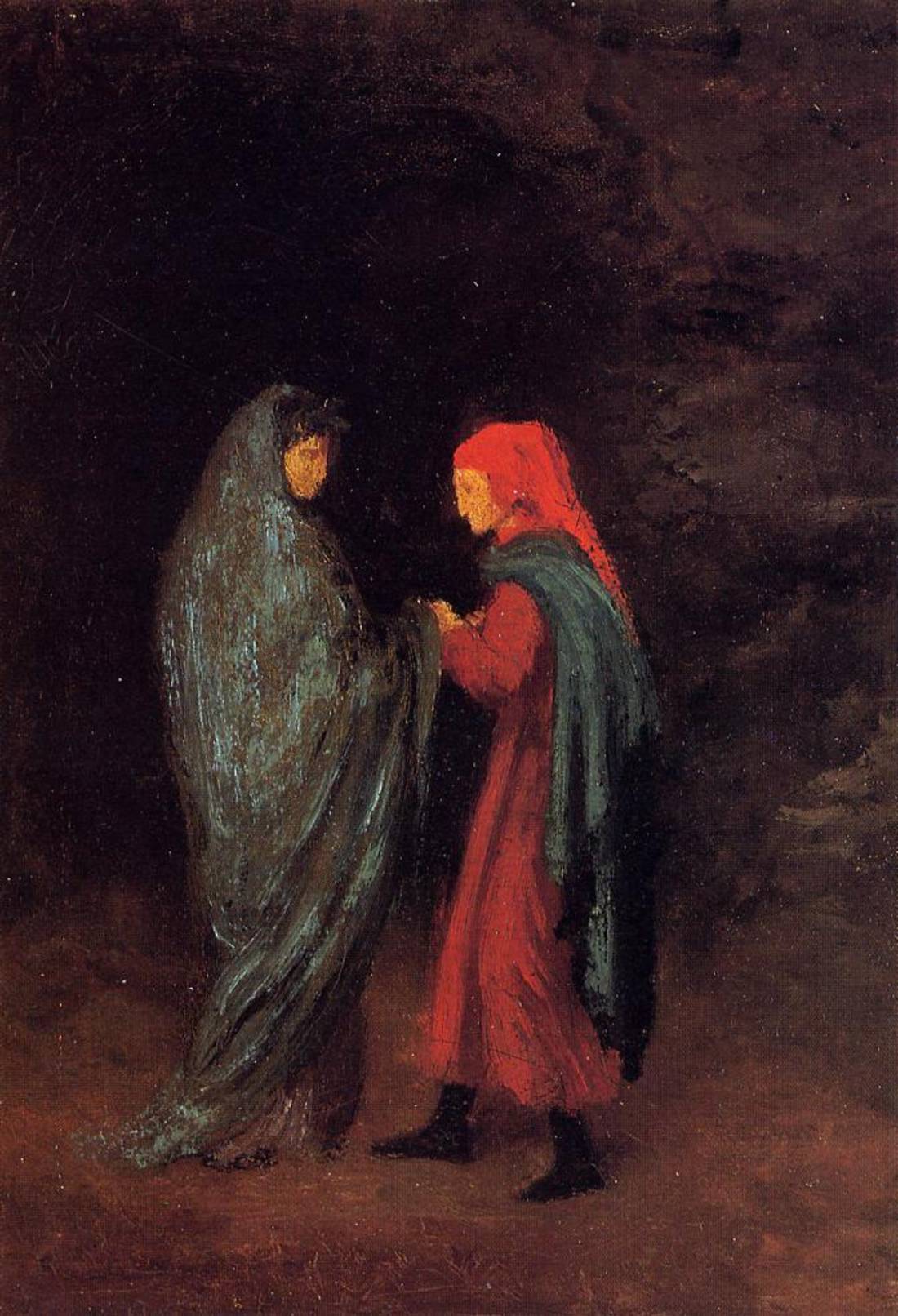 Canto VIII here.
Previously: Canto VIII, Part I. Poor guy looked like he'd just lost a timeshare. I've never seen anyone so miffed.
Up on the gates were all the Lana Turners who ever once collapsed
If they fell, jumped, dropped, shot, tumbled, leapt, or tottered,
They landed here. Oh, and they were jealous jealous,
Of my pink-breath lungs, my mint-fresh mouth, my lovely
blood-filled neck, et cet. Like Joseph's ugly brothers. And green.
The way they hated how much I'd never died! If they had any
juice left, to spit, or to cry, my hand to God, they would have.
"The shit! He gets to visit? With his clearly unstamped ticket?"
To which Virgil made a kind of complicated signal, mostly hands –
less than a gesture, more than a moue – just you and me, bub,
which buttered them right up. "Oh, thank you Virgil, yes to
Virgil, nothing against you, sir, why don't you ditch the zero
and –" And so on, and so on.
Imagine my cheer! A sleepover invite for my only guide,
and a fresh plate of nothing for me, the only fool in Hell
who could possibly get lost, the one thing no one else in Hell could be.
Let's go home, I said. Or let's go back to Limbo. Loved the grass there,
and all those guys who spoke of math. I could go for some more math,
Or let's take a boat to Bermuda – let's take a plane to St. Paul –
Let's take a kayak to Quincy, or Nyack, but let's get away from it all.
But he said THEIR JURISDICTION ISN'T SHIT TO ME.
NO ONE BELOW ME CAN OUTRANK ME, AND HERE
THEY'RE ALL BELOW ME. AS LONG AS WE'RE IN HELL,
IT'S YOU AND ME. AND VIRGIL, HE DON'T LEAVE.
Then Virgil left.
Okay?? I tried to look busy in the place where no one's busy,
and let cut-and-run fight stick-it-out inside my heart.
I heard nothing and fuck-all – until they threw my guide outside the gates
and locked themselves within. This really seemed to slow him down.
If beards were boldness, he looked just freshly shaved.
IM MAD – IM NEVER MAD AT YOU – BUT WHO
THE SAM HILL GETS LOCKED OUT OF HELL.
Who knew locks worked in Hell! I guess they did.
[Image via Wikimedia Commons]