Dante's Inferno, Canto VI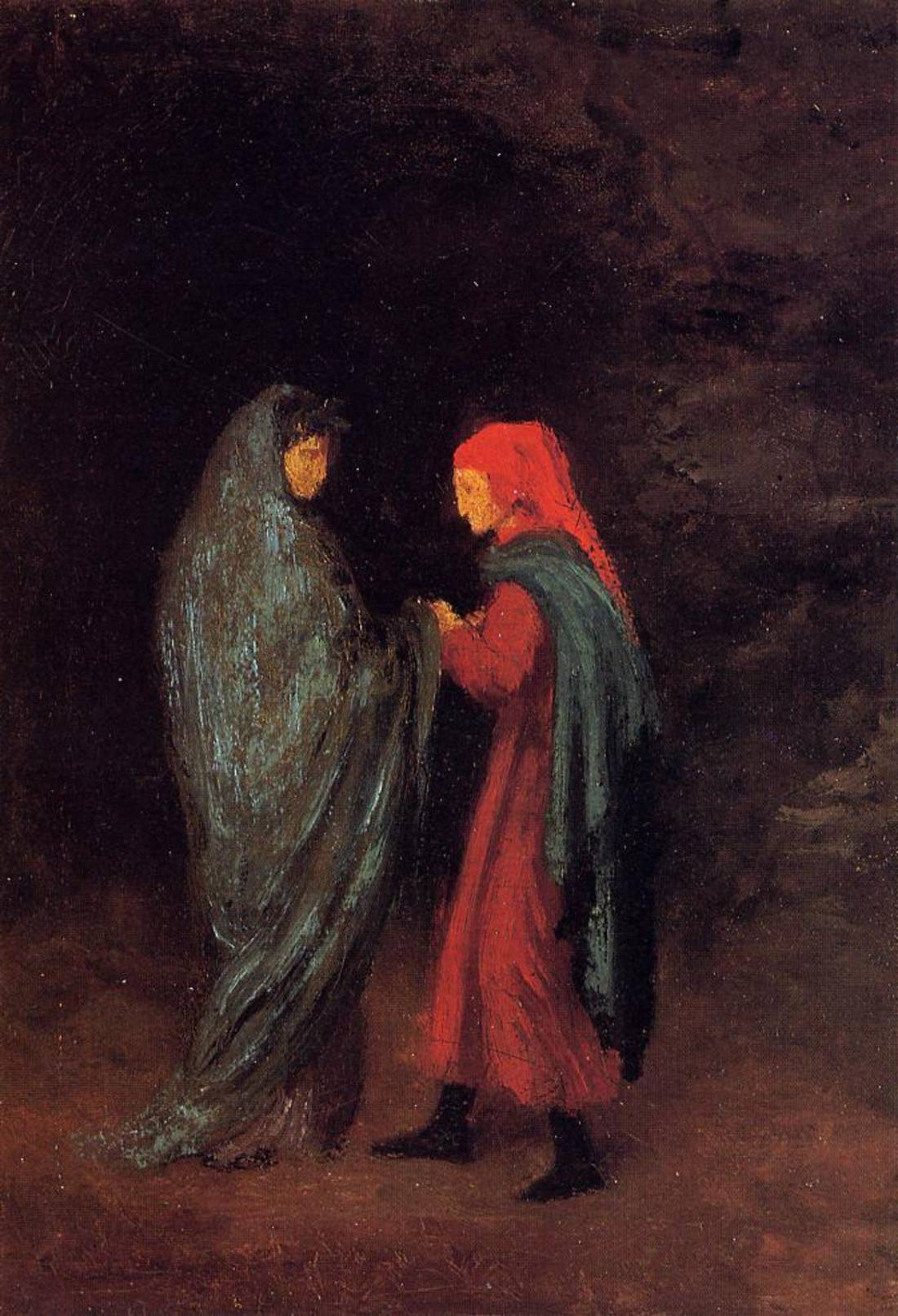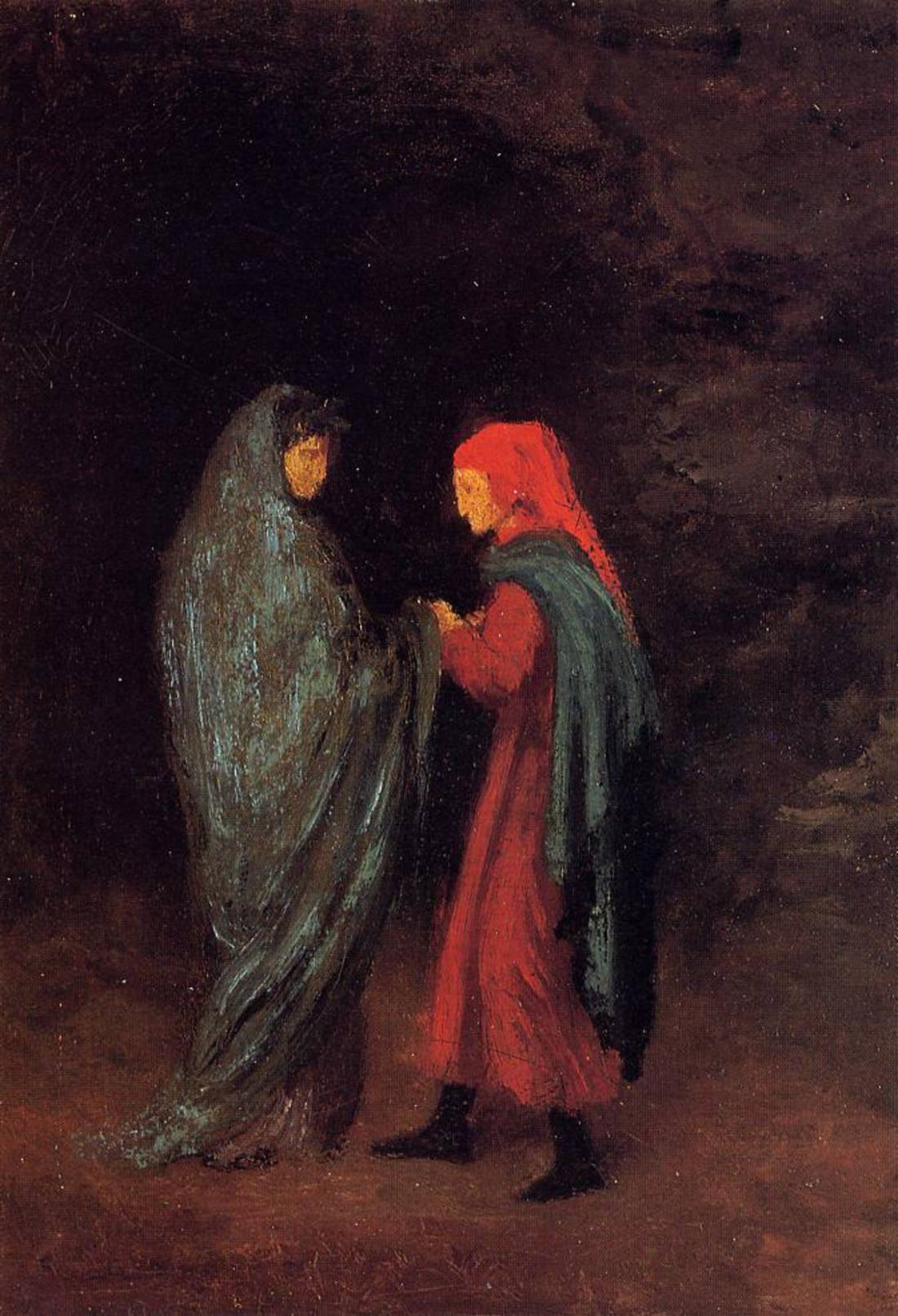 Canto VI here.
Previously: Canto V. Which worked! By "worked" I mean: Now we get to see things get worse. Things got worse. The light became a cough and went out. A place that's all wind and no fun.
I don't want you thinking I just pass out all day. I don't!
I eat regular meals, sleep well, stay steady on my feet –
The point is I was awake now, and taking it all in.
Looking with my eyes, etc, left and right and in between,
not to "make up for lost time" but because I just so happen
to love noticing things, observing my surrounds, perceiving
Everyone was gone, so I "perceived" that we had moved.
Third circle. The worst sludge. The worst hail.
Just cold unceasing garbage from above. Ground like trench foot.
Can't really say from "the sky," but it clearly fell from somewhere?
A bad underground cloud. A bad sign. Bad vibes. And old.
Cerberus (the bad kind of wet) was barking like a dog,
Flaying everything, if spirits can be flayed – they must, I think,
retain enough of flesh to risk a flaying? They screamed, at any rate –
and rolled around, like rolling could make a blanket.
I'm sorry to call it whining, but it was. Then he saw us
and pitched a fit – I guess resentful of my skin?
And my friend Virgil (my good friend Virgil),
who's always looking out for me, knelt down and shortstop-chucked
a gobbet of that mucky-sludge smack-dab in triple mouths.
You really should have seen it. Everyone thinks of him as this great poet,
which he is (as well as my close personal friend, who
shields me and looks out for me no matter where we go),
but he's an effortlessly graceful athlete too. Just hucked them out
and shut it up. Eat dirt, dog!! When you see me and Virgil coming,
best watch out.
Here the souls were underfoot – sludge-packed like turnips –
but one popped up before us like a prize. "DO YOU KNOW ME,"
it cried. "GUIDED TOUR BOY. YOU WERE BORN BEFORE I DROPPED. SO DO YOU KNOW ME"
Look, I try to be polite. "Is it possible the sludge has changed your face? I'm having trouble placing it? But please, go on –
I'd be glad to learn why God's made you disgusting."
"THEY CALLED ME PIGLY," Pigly said. "I ATE SO MUCH
THAT NOW GOD MAKES ME EAT DIRT. SIMPLE AS.
SO DOES EVERYONE ELSE HERE. NOW GOOD-BYE
FOREVER," and he sort of whormped back in the muck.
"PIGLY, WAIT," I cried. "Your awful stomach makes me weep.
With tears and all. But please – before you glom into your
toilet-trough again, what can you tell me about Florence?
Is there anyone in Florence any good? And why
are things so sad in Florence?"
He snuffled briefly: "Awful, boring things will happen there.
All kinds of disasters. Fights, of course, and falling down,
[something foreheads?] Two are basically fine. But no one knows them."
Thus endeth his lesson for the day. And I said, "Wow,"
and "Thank you, Pigly," and "Please keep going, if you please,
Pigly," and "Three bags full, Pigly,"
and he said, "If you can name them, they're here,
whoever you're thinking of. Everyone, Hell. Cursing,
go to Hell; rude, go to Hell, too tall, straight to Hell. Go
make the living think of me. I've got shit-dirt to tend to,"
then plopped back down among the rotten stones.
[Image via Wikimedia Commons]