The Musical Hits of 1908, Ranked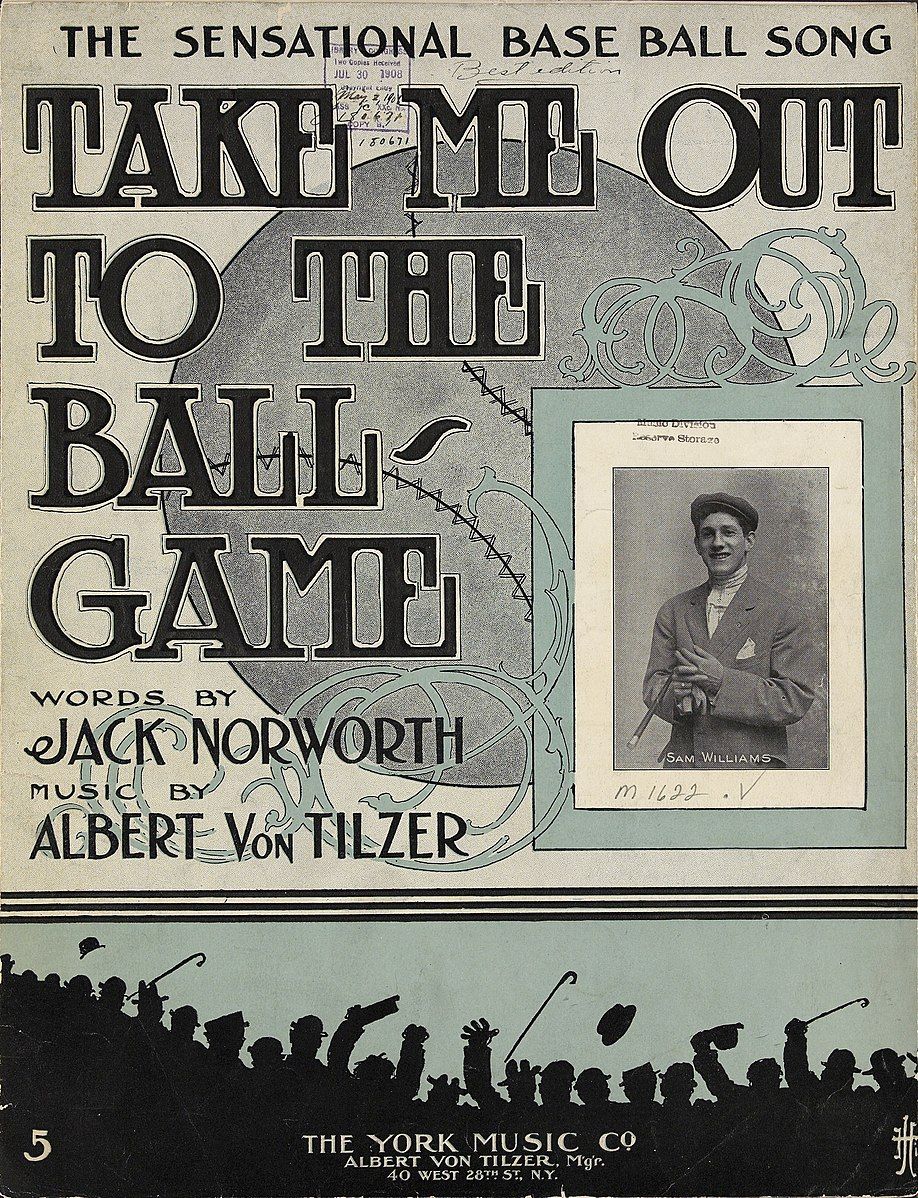 Take Me Out To the Ball Game
This is the one to beat. Nobody else can touch it for staying power and good old-fashioned panache. I don't even like baseball, but when this song plays – I like it.
---
Willie the Weeper
"Ball Game" only beats this for staying power. It's half "Minnie the Moocher," but it's also about "a chimney sweeper with a dope habit, and the rest of the song is a description of his drug-induced dream." Absolutely what you want in a massive 1908 pop hit.
---
Black and White Rag
I wouldn't want to listen to this kind of thing all day, but man oh man, is this ragtime!!
---
Shine On, Harvest Moon
It's "Shine On, Harvest Moon"!!!! All-timer.
---
Goodnight, Irene
It's in waltz time! It's just saying goodnight to a really special lady, with a surprising suicide threat in the fourth verse!
---
Good Evening, Carolina
It's good. It's no "Goodnight, Irene," but it's good.
---
Down By The Old Mill Stream
You'd think you'd get sick of this by comparison with "Shine On, Harvest Moon," but you don't. It's great! Down by that old mill stream, baby!!
---
Little Joe The Wrangler
I don't want to get too "I was born in the wrong generation" about this, but not enough songs today are about young men crushed in cattle stampedes, if you ask me.
---
Has Anybody Here Seen Kelly?
A simple song, with a simple question: Has anybody here seen Kelly?
"In the American adaptation of the song, lyrics were changed to describe Kelly as being from Ireland and visiting New York...In Nora Bayes' 1910 recording of the song, she gives a wink to her own Jewish heritage by 'accidentally' singing "Has anybody here seen Levi...I mean Kelly?"
---
Ship Ahoy! (All The Nice Girls Love A Sailor)
I'm a sucker for a song with a parenthetical in the title.
---
When It's Moonlight On The Prairie
Sure!
---
Any Old Port In A Storm
Just enough oom-pah, plus it's about a shipwreck, which is always a rock-solid choice.
---
I Hear You Calling Me
Points for the consumption, points off for the quavery tenor style so popular at the time. It wears on one!
---
Cuddle Up A Little Closer, Lovey Mine
Edwardians were a little more comfortable with baby talk in public than I am myself!
---
Bandiera Rossa
I can appreciate that propaganda songs are meant to be short, simple, and repetitive – you've got a message to get across! And certainly I can get behind "the people" and "freedom." But it does not make for an especially interesting listening experience.
---
The Yama Yama Man
I want to appreciate what they were going for, which was apparently "girl Pierrot does a lot of flips while singing about the boogeyman." But I do not appreciate it. 1908 can keep this one!
[Image via Wikimedia Commons]