Tuesday Obituary: Irio Scalabrelli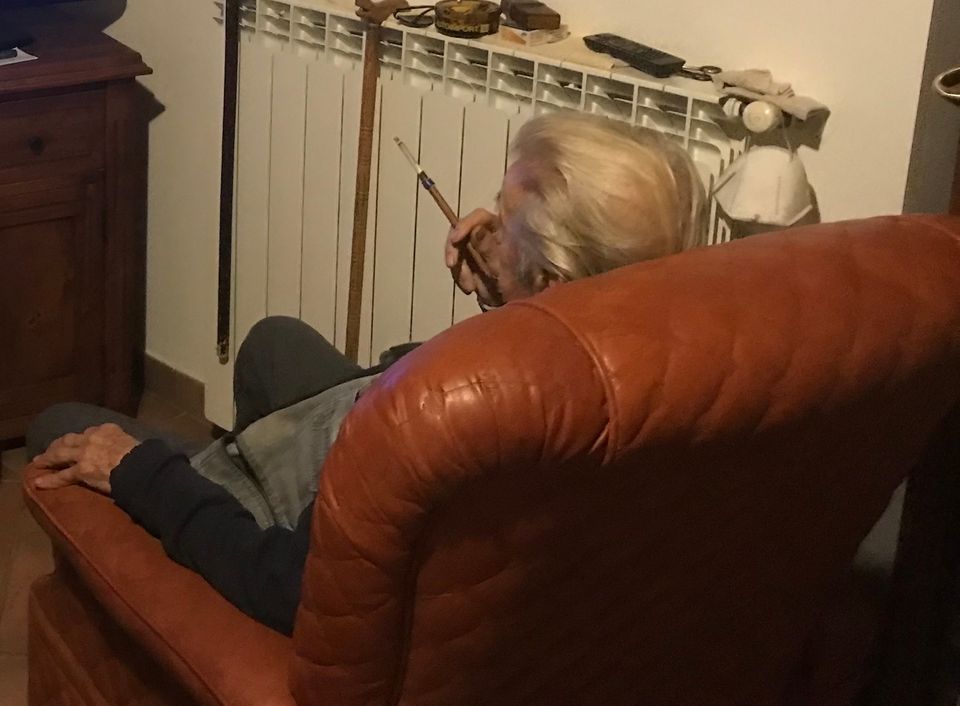 And there to expire where first I drew my breath: Irio Scalabrelli has died, aged 97, in Poderetto, in Tuscany's Grosseto Region. Born in Montebuono on October 20, 1925, Irio died on May 21, 2023.
A poet, cheesemaker, and later, winemaker, Irio began his professional life as a performer, first in local public celebrations marking the day of Epiphany* and later in private functions. There he would recite Dante and Tasso with a voice that, even in his later years, never betrayed the extent of his smoking habit. His preferred brands in these years were MS and Diana, Italian subsidiaries of British-American tobacco and Philip Morris respectively. In his later years, Irio rolled his own cigarettes, smoking them through a homemade mouthpiece. In 1956, he would marry Irene Renaioli. Now a husband and soon-to-be family man, Irio went to work at the cheese factory of nearby Sorano, making Pecorino and Caciotta.
Decades later, while tending to olive trees, chickens, sheep, and to his precious grape vines, he would continue to sing those verses he'd learned so many years before, sometimes adding original compositions to his expansive legerdemain. His memory, like his hairline, simply refused to recede. Though his stage career had long ended, his performances continued. Now, in the gardens of close friends, his recitations would make up Act II of the complex production titled 'Italian Sunday Lunch'.
After retiring at age 50, Irio received nomination for the position of Council Member for Cultural Affairs in the neighboring Sorano Commune. While he lacked the requisite education to take on the position, he was perhaps overqualified in everything else. He could graft fruit trees, could accurately assess the moment that olives needed to be picked and pressed for oil, he could cut hair, and even repair or resole a pair of shoes. Above all, he knew how to bring people together, to share song and history, to compose new verse and to make merry. It wasn't that he was a showoff or that he demanded attention, he was just a really, really nice person and he was nice to be around. Both as its resident performing poet and as its gravitational force, Irio was Poderetto's star.
My first introduction to Irio was a warning: He makes his own wine and it's not always very good. He was, until his recent passing, my in-laws' neighbour and on that night I'd been invited to dinner as a kind of welcome into this tiny village.** He called the wine Tabernet, possibly a portmanteau of taberna and Cabernet, or maybe just an honest eggcorn. It isn't clear that anyone ever thought to ask. On the night that I met him, he would pour his homemade wine liberally out of recycled plastic bottles. I don't remember what we ate, nor do I remember if the wine was particularly good or bad. My strongest memory of that evening is the moment that he turned to his Irene, who had been turning the plastic caps of the repurposed bottles in her hands, and said, "You don't remember me, but that's ok. I love you the same anyway". As they entered their 60th year together, Irio, who could recall everything, would be helpless but to watch as Irene began to forget: she had begun to develop Alzheimers. He would become a widower at 95. She had been his Beatrice. Perhaps they will find one another in Terrestrial Paradise.
Irio passed at home, surrounded by family, with a bottle of Tabernet in waiting on his kitchen table. He is survived by his son, Luciano, his daughter-in-law, Stefania, and his grandchildren, Simone and Martina. His original poetry survives in the personal archives of Pierluigi Domenichino and Diane Webb.
* Or La Befana, the day on which a friendly witch sweeps through town with toys and lollies for children.
** Podere translates to 'small farm' while the -etto suffix is diminutive. Italian allows for these kinds of emphatic repetitions. Holiday homes notwithstanding, Poderetto has a population that can be counted on two hands and a pair of toes.
--- La Maremma
by Irio Scalabrelli

Se d'un podere so' padrone anch'io
ringrazio quello che mi c'ha portato
che di averlo avevo un gran desio
e qualche volta invano l'ho sognato
d'esser più vicino a Dio
dall'ora del riscatto anticipato
e quel che di giustizia un si cancella
così aduna i popoli e l'affratella

Oggi in Maremma, in questa campagna tanto bella
che prima era la fonte del sudore
quando il padrone era a cavallo in sella
alle calcagne del lavoratore
ci si ristorava con la panzanella
e col chinino dato dal dottore
a trascorrere lunghe settimane
e dormire nella cuccia come il cane

Non più Maremma di serpenti e rane
a impaurire la povera gente
oggi si mangia più carne che pane
e dei prodotti abbiamo la sorgente

Non più padrone ci rimane
e del guardiano non seppi più niente
quando so stanco mi metto a sedere
e quando ho sete vo in cantina a bere

—


The Maremma
translated by Sahar Tavakoli

If by virtue of a farm I am a farmer
then let me give thanks to that which led me to this place
to this which I so desired
at times even dreamt in vain
to be closer to God
from this moment to the final days
when all righteousness is struck back
as it is in this meeting of kith and kin

Today in the Maremma, in this beautiful countryside
which was once a wellspring of tears
when farmers rode horseback
at the feet of their masters,
sated only on panzanella
and treated with the doctor's quinine
working long hours
and sleeping in kennels like dogs

No more is this a Maremma of snakes and toads
that so frightened those poor folks
today we eat more meat than bread
and we are the source for our produce

There are no farmers any more
And no masters that I know of
when I grow tired, I rest
and when I'm thirsty, I drink from my cellar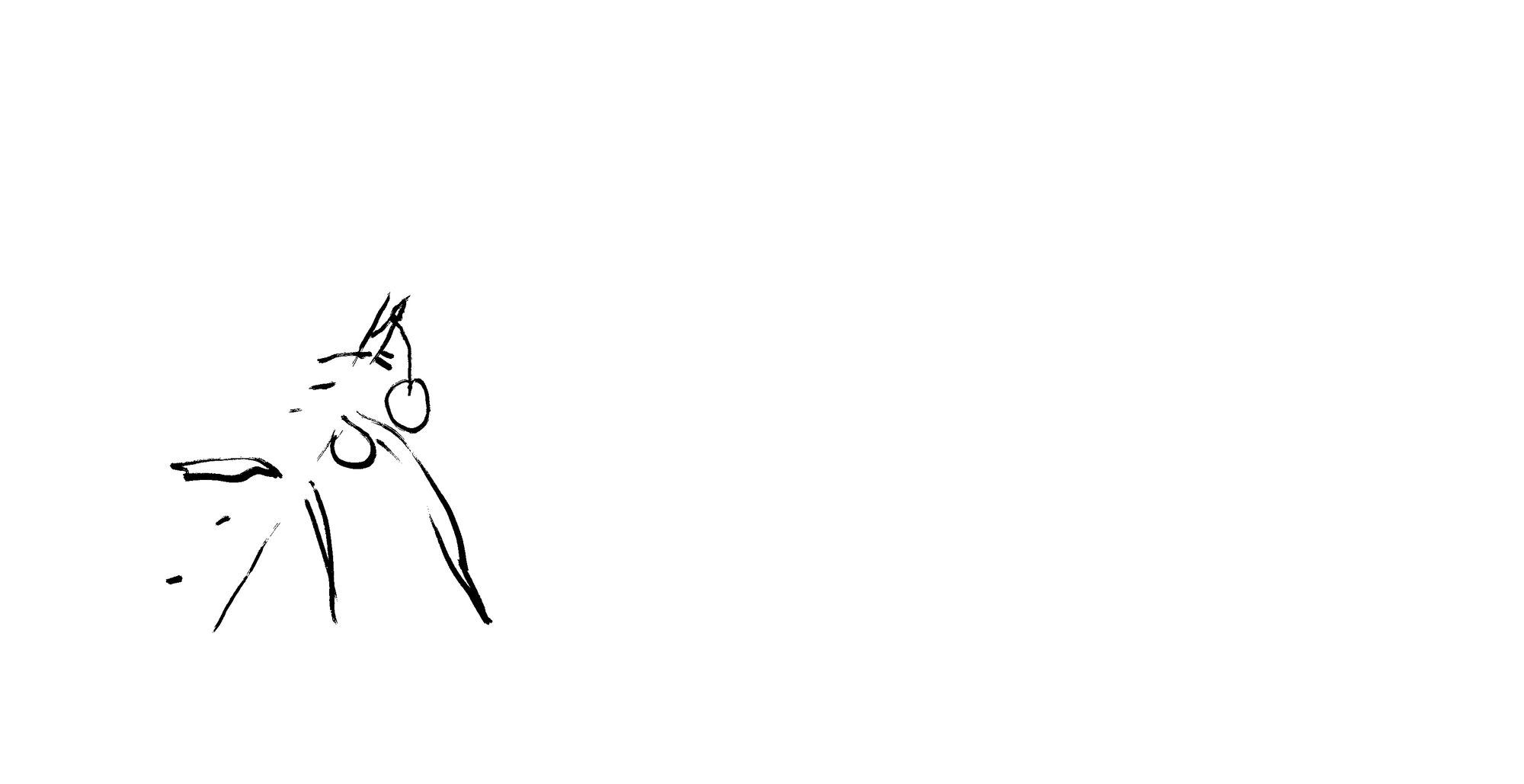 ---
Thanks go to Luciano Scalabrelli, Diane Webb, and Martin Hesselbein for fact checking assistance. Photo credit: Chris Hesselbein

Sahar Tavakoli writes The Stopgap's late news (10 letters).