Ancient Achaemenid Opinion Piece: Artemisia II of Caria Is Responsible For Unrealistic Beauty Standards for Women
"Artemisia II of Caria (died 351 BCE) was a naval strategist, commander, and the sister (and later spouse) and the successor of Mausolus, ruler of Caria, a satrap of the Achaemenid Empire...
Because of Artemisia's grief for her brother-husband, and the extravagant and bizarre forms it took, she became to later ages 'a lasting example of chaste widowhood and of the purest and rarest kind of love', in the words of Giovanni Boccaccio...She is said to have mixed his ashes in her daily drink, and to have gradually pined away during the two years that she survived him."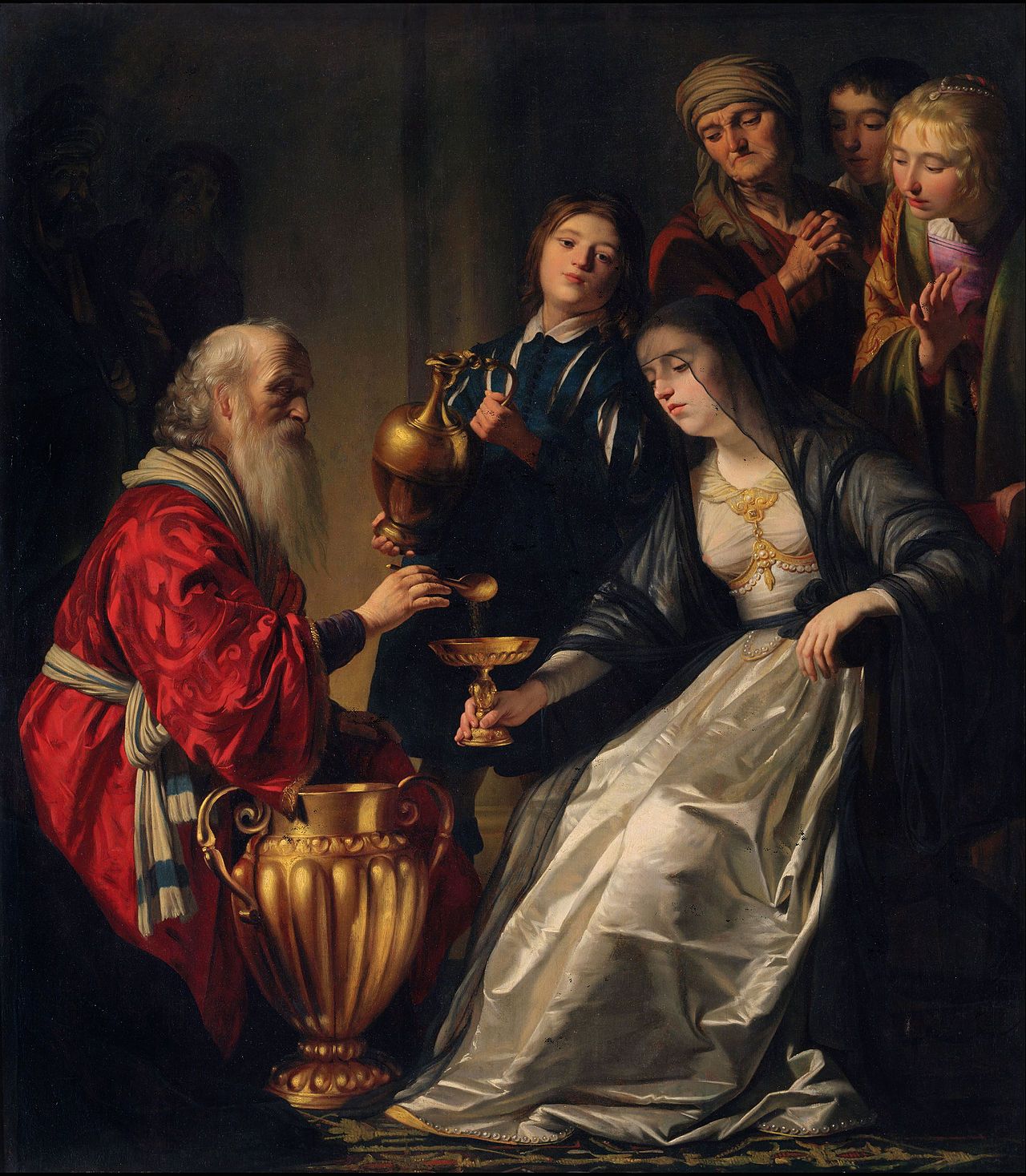 [Image via]
I mean no disrespect to Artemisia II herself. I have no quarrel with how she conducts herself in her own private life, and I am sure that if we ever met, we would have plenty to talk about. No doubt she rules her Anatolian kingdom justly and well. I wish her nothing but the best, and shall make it a point to watch her future political career with considerable interest.
But I am concerned – no, I am vexed – at the unrealistic standards that are being imposed on the young wives of satraps (many of whom are already living under immense pressure from the central state to maintain an organized postal system, complex bureaucracies, a large standing, professional-class army, et cetera) when they see portrait after portrait of the blessed Artemisia II churned out by seemingly every art school, from the Balkans to Egypt, drinking her daily dose of the ashes of her late husband mixed with wine. Are there no other virtuous women to paint? Is Artemisia II the only model left in the world? Are there no landscapes, no still lifes, worthy of artistic attention?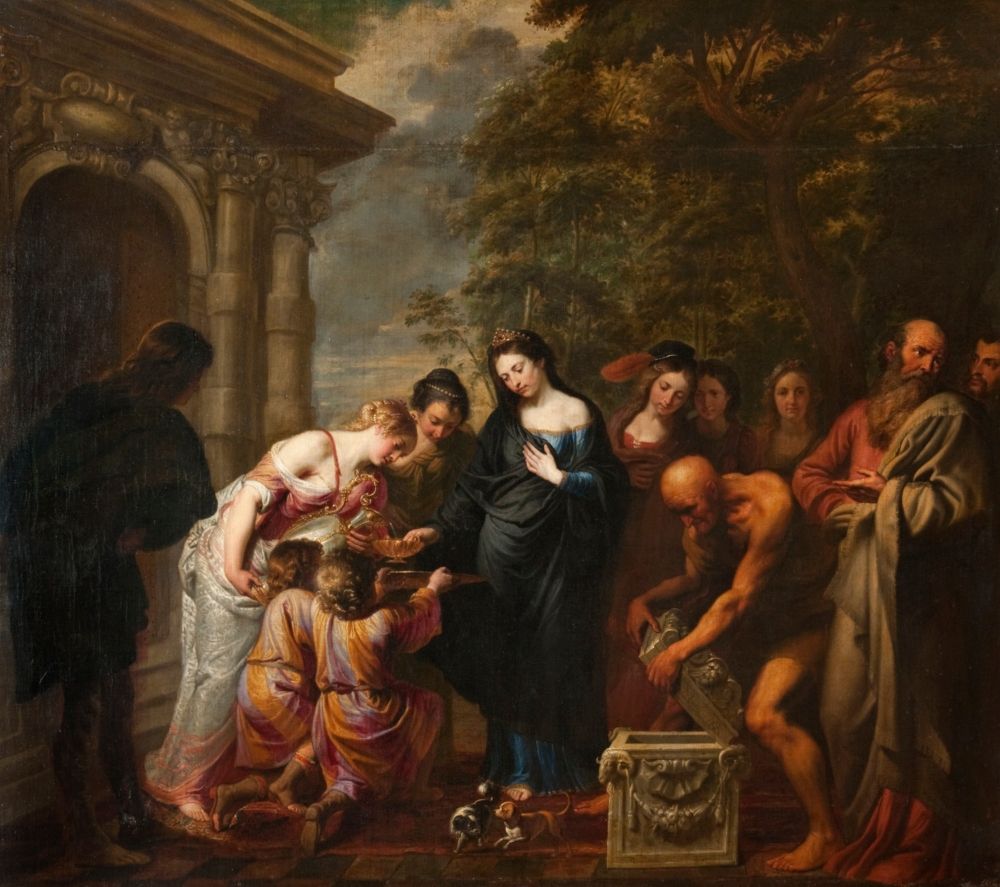 [Image via]
More importantly, what message is this sending to young royal women – that unless they, too, marry and outlive their brother-husbands, taking care to imbibe part of his incinerated remains in a bizarre yet moving daily spectacle for a period of no less than two hours before the rest of the royal court, they do not merit an official portrait?
What about young royal women who have no brothers, or who only have one brother, and he has already married an elder sister? Or who have been forced to marry a mere cousin? Or young queens whose satrap brother-husbands are in rude health, and likely to outlive them? Or whose brother-husbands are merely ill, and have not died – or having died, insisted on full burial, and were not cremated? Are these widows to take their dinners in the cemetery, and bite by bite eat their husband's remains? And even for those lucky few who manage to marry their brothers, then outlive them thanks to the cruel exigencies of fate – do they all have a two-year's supply of daily wine at the ready? Or a beautiful silver chalice to mix their brusband's cremains in and drink thereof?
No! And what this onslaught of Artemisia paintings says to them is: There is no place for you in the realm of art. You will never be an archetype of female virtue. Good luck being the queen nobody remembers, whose postal system was as disorganized as her hair.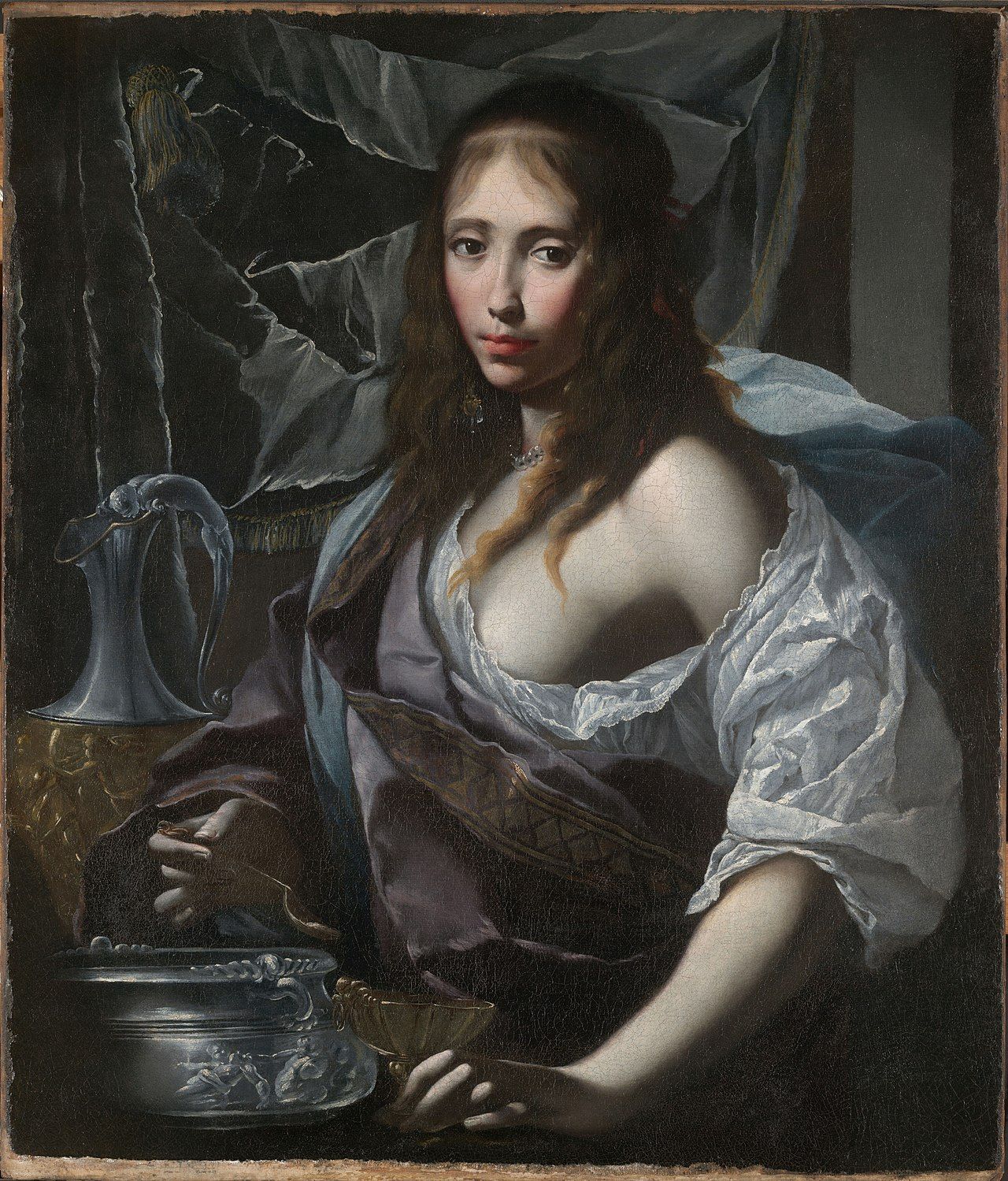 [Image via]
Does Artemisia look fantastic while she prepares to drink the ashes of her dead husband-brother? Yes, absolutely. Is it one of the most visually compelling motifs I can possibly imagine? Of course. It's no wonder everyone wants to paint her. She's beautiful, she's a king, and she's a freak – I'd paint her, if I could. She looks incredible.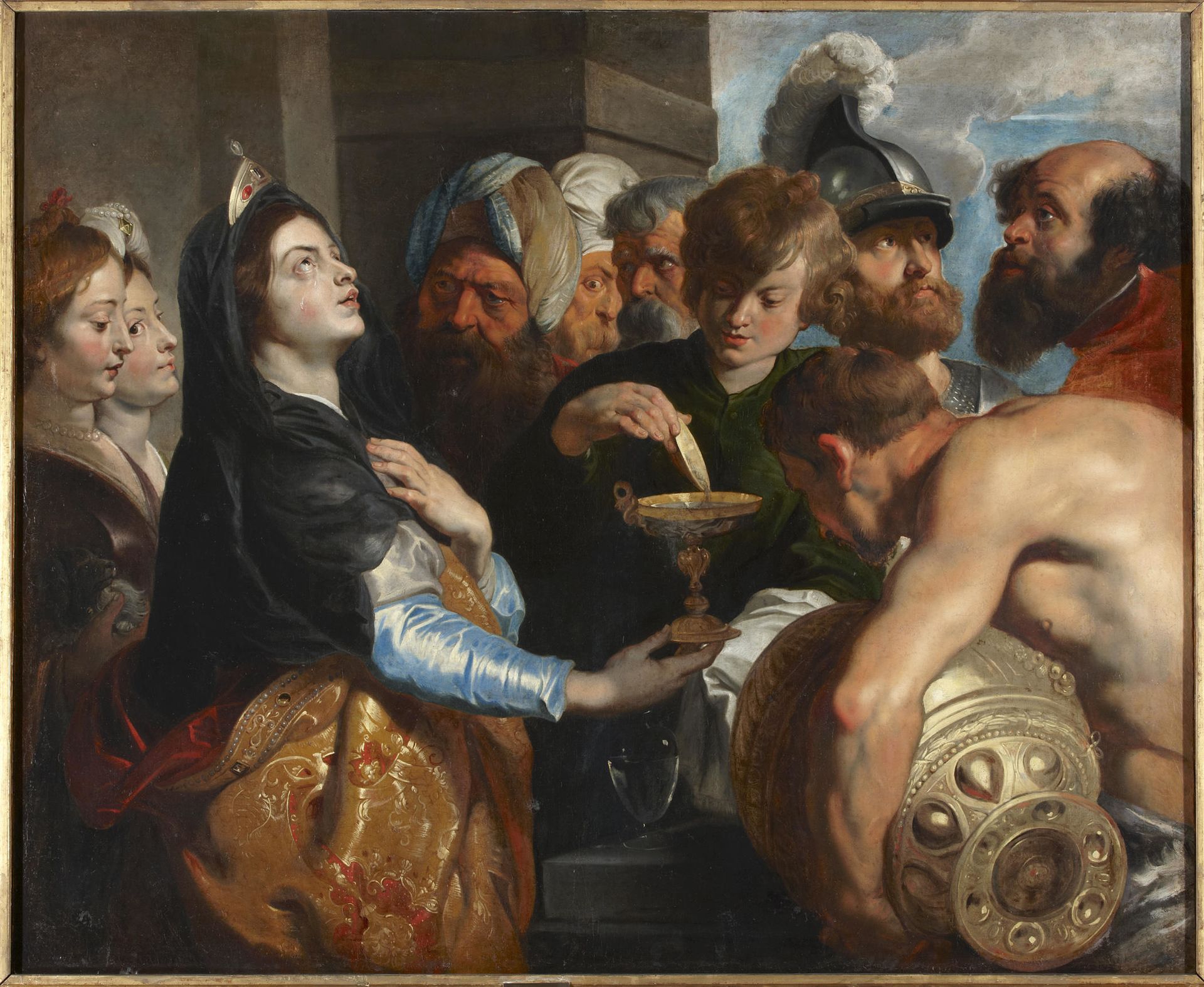 [Image via]
But we need to be realistic. Where are the paintings of widowed queens spiritually ingesting their late relatives' remains in the form of a humble loaf of bread, perhaps baked in the same oven that cremated their kings? That's accessible to almost any satrap queen/naval commander, no matter the size of her kingdom or the condition of her husband-brother's corpse. Not every Achaemenid queen can be Artemisia – but every queen deserves to feel like her once in a while.