Teen Bands of Y2K TV, ranked by how well they'd do on TikTok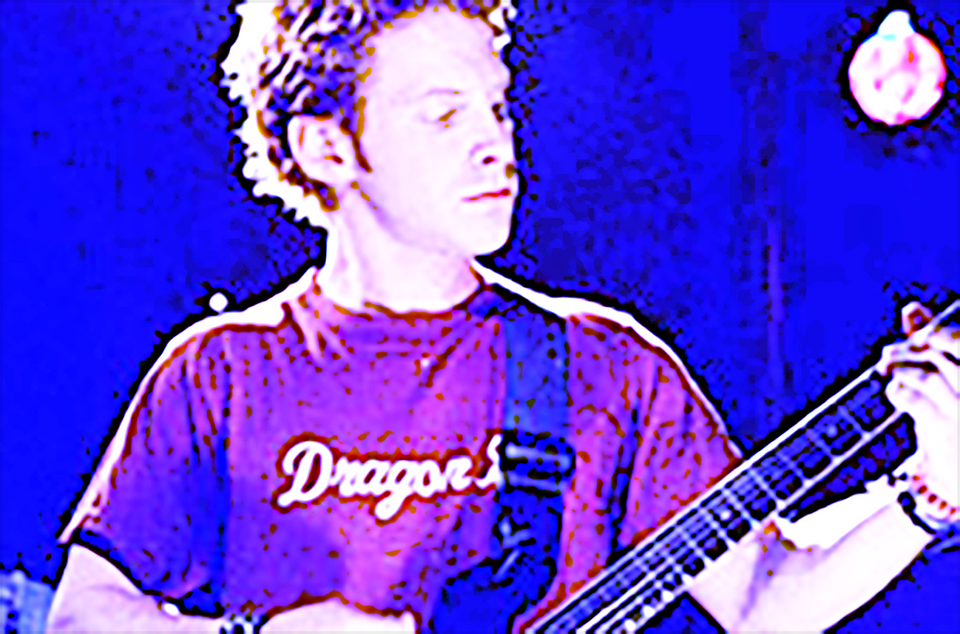 The late 1990s-early 2000s revival shows no sign of slowdown. As I scroll through a social media parade of rhinestone butterfly tops, low rise jeans, and slouchy boots, I wonder about the appeal of Y2K beyond the sartorial. Most critically: music. And most specifically: music by fake bands on television. I'm talking about iconic teen bands like Dingoes Ate My Baby from "Buffy the Vampire Slayer" and "Daria"'s Mystik Spiral. Bands with a setlist of a single fourteen-second song that set the atmosphere after the commercial break. Bands that gave their respective shows diegetic music and plotlines for a hefty secondary cast of characters in a twenty-three episode season.
I've ranked some of the most noteworthy in order of their prospects of success in today's political and cultural landscape. I'm looking at bands that consisted of recurring characters, not performances by in-universe acts (That's So Raven's Boyz N Motion).
Freaks and Geeks — Creation
Given how much drumming Nick Andopolis subjects Lindsay Weir to, his band with his fellow freaks is surprisingly short-lived. It's unlikely that anyone outside of the Freaks' circle at William McKinley High would ever even hear about Creation, much less remember it.
Performance with the best chance of becoming a viral sound: Nick's oh-so-earnest, oh-so-embarrassing speak-singing cover of "Lady." Tell me you can't hear this playing over a "tag your girlfriend" meme.
Likelihood of achieving success: 1 out of 10 middle school basketball trophies.
Gilmore Girls — Hep Alien
Lane Kim's garage rock band mostly did covers that showcased her eclectic cool girl taste: "Time Bomb" by Rancid, "Hangin' on the Telephone" by the Nerves (and later Blondie). The band would have been nothing to write home about had they not recruited Gil, a sandwich shop owner and dynamite guitarist played by genuine hair metal star and former Skid Row frontman Sebastian Bach. Bach was never going to win an Emmy for his acting, but his nasal vocals gave a distinctive spark to Hep Alien's otherwise standard garage band sound.
Performance with the best chance of becoming a viral sound: Without a doubt it's the hyper-chill groove of Hep Alien's "Hollaback Girl" cover. Gil easily navigates the wordy verses, adding just enough hair metal trills and ironic flair to make it distinct. It's a tragedy there isn't a longer version.
Likelihood of achieving success: 8 out of 10 neon hair extensions from the CW props bin.
Degrassi: The Next Generation — various Craig Manning projects
First, a word on Degrassi. The ubiquitous Canadian teen drama had no shortage of garage bands pasted together by whichever actors wanted to sing that week. Amidst one-off musical projects, there were a few characters who identified as musicians and had recurring music-related plotlines. We will be excluding bands from the later seasons to focus on three projects in the early seasons, starting with Craig.
Craig was played by one of the show's strongest performers, which was why they gave him an unrelentingly hellish torrent of soapy plotlines including an abusive parent, cocaine addiction, and bipolar disorder diagnosis. But for every haywire Craig plotline, there was a song. His greatest moment might be the serenade that Manny imagines: "You could be my Cinderella/Can I kiss you, Manuela?" would be great remixed in a fancam. But if we're picking a song that happens in Degrassi's terrestrial reality, I've got one pick.
Performance with the best chance of becoming a viral sound: Craig's "sorry for cheating on you, I'm stupid" self-hate rock ballad, "Turns to Dust," feels like it could have a decent chance for videos that would later be made into cringe compilations recommended to me by Instagram's Reels.
Likelihood of achieving success: 7 out of 10 cheating scandals.
Daria — Mystik Spiral
Every teen show must have a cool brunette brother and Daria's was Trent, lead singer of the alt-rock, quasi-metal band Mystik Spiral. Mystik Spiral's music was supposed to be bad but the music says differently. "Freakin' Friends" would definitely get the horrific cursive singing cover treatment today, and the chorus "Ow! My nose. Ow! My face," of the aptly titled, "Ow! My Face," might have worked on Vine, but for 2023 I am pretty set on one song.
Performance with the best chance of becoming a viral sound: The band's anti-sibling anthem, "Little Sister" would be pretty funny over videos of kids ruining birthday parties.
Likelihood of achieving success: 4 out of 10 soul patches.
My So-Called Life — The Frozen Embryos
We hear more about the band fronted by Angela's illiterate crush, Jordan Catalano, then we actually see of them. They mostly do covers of pretty standard teen boy music and their music is pretty forgettable. Jared Leto might have had some semi-successful, if humiliating, hits with his band 30 Seconds to Mars, but his vocals are utterly uncompelling.
Performance with the best chance of becoming a viral sound: Jordan's acoustic performance "Red," which subverts the genre of songs that use the-car-is-a-girl metaphor by being about his actual car.
Likelihood of achieving success: 3 out of 10 factories that make snow.
Degrassi: The Next Generation — various Jimmy and Ashley projects
Before Jimmy's defining character trait was "paralyzed school shooting survivor," he was the show's budding rapper. His relationship with goth girl Ashley was never particularly interesting, except when it came to their musical chemistry.
Performance with the best chance of becoming a viral sound: Jimmy and Ashley's duet of "Tell Me Lies" was practically made for TikTok. The combination of wistful goth lyrics and tough guy rap by two people that don't seem to be in the same room proves as airtight here as it did for Dido and Eminem, Jay-Z and Alicia Keys, Amy Lee from Evanescence and that guy who does the yelling on on "Wake Me Up Inside." I prefer the true duet to Jimmy's solo version—whatever happened to that actor, anyway?
Likelihood of achieving success: 9 out of 10 uncredited female vocal samples.
Buffy the Vampire Slayer — Dingoes Ate My Baby
The post-punk college rock sound by a band with a word salad name firmly grounds Dingoes in a part of the late 90s music scene that hasn't had its revival yet. Matchbox Twenty might have had their ironic spot in the sun with Barbie, but I find it unlikely that anyone would care about Dingoes outside of Sunnydale. The musical chops are there thanks to an actual band providing the music, but this sound doesn't have much relevance today.
Performance with the best chance of becoming a viral sound: A looped version of this deeply post-grunge wail could work over anything.
Likelihood of achieving success: 3 out of 10 waaaaalllllkkkoooohhheaaaauuughhs.
Degrassi: The Next Generation — Paige Michalchuk and the Sex Kittens
Queen Bee Paige Michalchuk started PMS as a vanity project. Who would've guessed they would be the best band in Degrassi High history. While the catchy chorus of Mr. Nice Guy ("You're the dust in my eye/you're the rock in my shoe/yeah you lie, lie, lie/Mr. Nice Guy") would suffice for a lip syncing POV, it's foolish to pretend anything there's more than one option.
Performance with the best chance of becoming a viral sound: "Poor Thing," the angsty rock hit that Paige performs defiantly in front of her rapist. The Riot Grrrl-lite sounds of the band and the honest, righteously furious lyrics is pure Y2K catnip. I don't know who gave Paige a copy of Live Through This, but this song still rocks.
Likelihood of achieving success: 10 out of 10 new year, new look, new Paiges.
🎸
Celia Mattison received no senior superlatives in high school and is the author of
Deeper Into Movies
.