Known Valkyrie Names, In Order of Suitability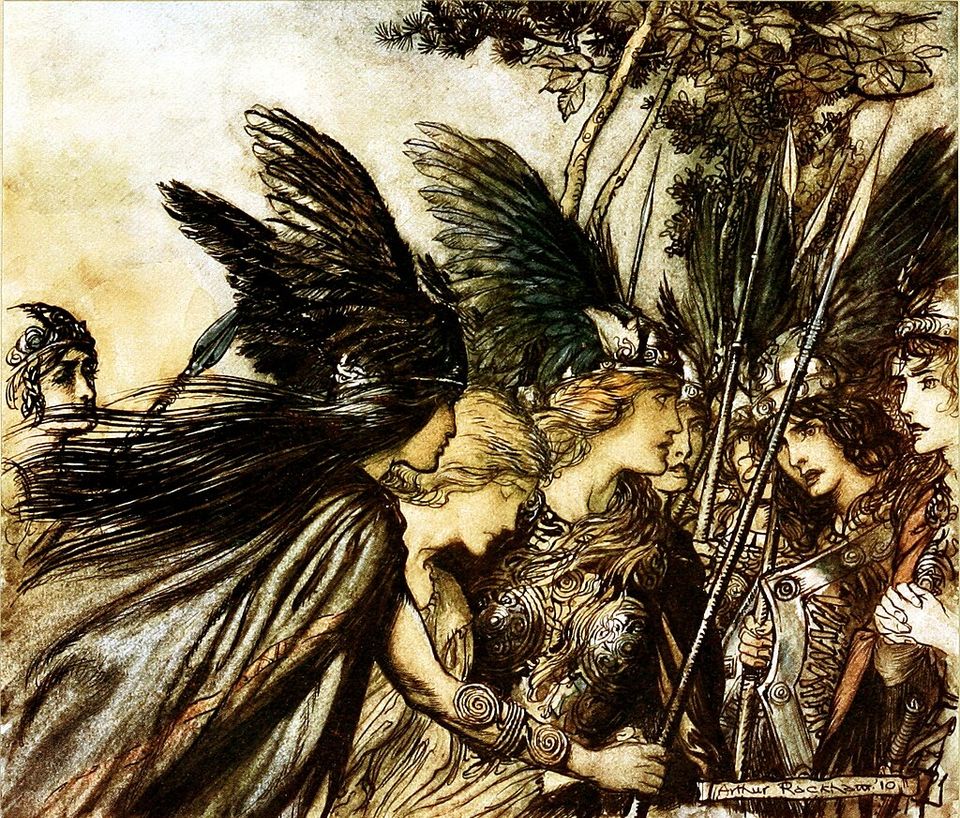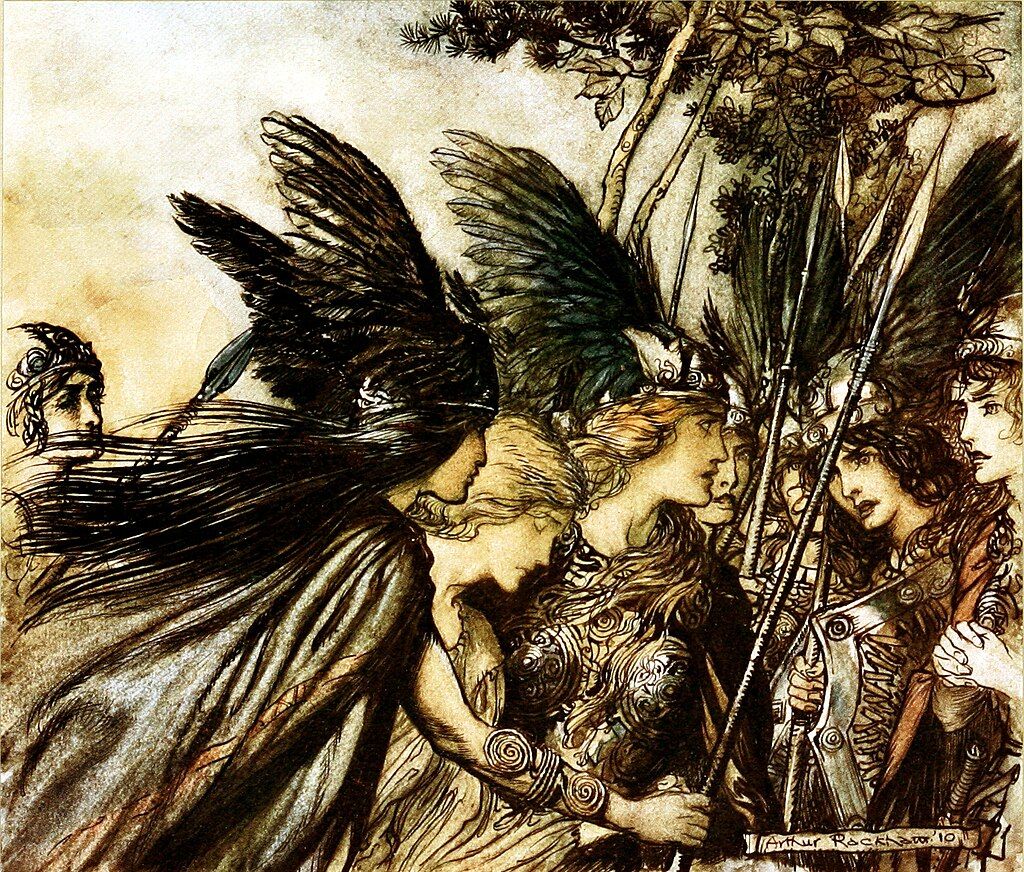 As apt as it gets
Hjalmþrimul, "female warrior"
Brunhildr, "bright battle"
Hjörþrimul, "sword-noise"
Skamöld, "sword time"
Skeggöld, "axe-age"
Þrima, "fight"
Randgrid, "shield-destroyer"
Hildr, "battle"
Sanngriðr, "cruel violence"
Sigrdrífa, "victory-inciter"
Herja, "devestatrix"
Sigrún, "victory-rune"
Þrúðr, "power"
Herfjötur, "fetter of hosts"
Geirdriful, "spear-flinger"
Gunnr, "war"
---
More glamorous than martial, maybe, but certainly a memorable character!
Hlaðguðr svanhvít, "swan-white"
Ölrún, "ale-rune"
Reginleif, "daughter of the powers"
Róta, "storm"
Göndul, "wand-bearer"
Hrund, "pricker"
---
I can see what you were going for!
Hlökk, "noise"
Þögn, "silence"
Skögul, "shaker"
Ráðgríðr, "possibly 'the bossy'"
Hervör alvitr, "possibly 'strange creature'"
---
So close! That is a shape 💕
Skuld, "possibly 'debt' or 'future'"
Hrist, "the shaking one"
Svipul, "changeable"
Mist, "mist"
Eir, "peace"
Sveið, "unclear, possibly 'vibration'"
Kára, "curly"
Names from Cleasby MS.
[Image via Wikimedia Commons]